School Wi-Fi Installations
The NCTE Schools broadband rollout has seen a dramatic improvement in connection speeds for Schools countrywide in recent years. However, if an effective Wi-Fi network is not in place, then Teachers and Students may see little benefit to the broadband upgrades.
A to Z work with a number of Wi-Fi Manufacturers to develop the most efficient and high performing Wi-Fi network to suit Schools of all sizes.

Many Schools have managed to date with quite basic Wi-Fi setups which can cater for perhaps 10 users per Access Point. However, with the use of technology in the classroom growing every year, a more effective Wi-Fi solution may be required.
By working with two of the main Wi-Fi manufacturers in Lancom and Ubiquiti, we can customise a suitable Wi-Fi solution for your School, from a 1 or 2 teacher National School up to a 1000+ Student Secondary School.
We offer a free on site survey of your current Wi-Fi setup so we can provide feedback on current performance, bottlenecks and suggested improvements.
Lancom Wireless Networks
The intelligent Wi-Fi solutions from LANCOM are easy to install and offer extensive security mechanisms. For more rugged environments, LANCOM additionally offers access points in metal housing and devices with integrated antennas for inconspicuous installations. We can provide:
Indoor Access Points
Wireless ePaper & iBeacon
Industrial Access Points
Outdoor Access Points
WLAN Controllers
Accessories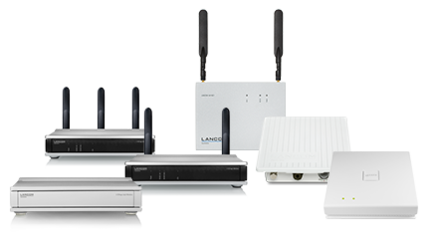 Wi-Fi Planning and Free Site Surveys
We can design, verify and troubleshoot Wi-Fi effectively with industry leading (Ekahau) site survey tools. Ekahau provide the first and leading laptop-based Wi-Fi site survey and planning tool.
Producing crystal clear heat maps and easy-to-use reports, making it simple to optimize Wi-Fi.
Our survey tools allow you to plan and create Wi-Fi networks according to your performance and capacity requirements; taking into consideration the increasing amount of wireless clients and applications such as VoIP, HD video streaming and web browsing.
School Wi-Fi Reference Sites

Loreto Secondary School, Kilkenny:
700 + Tablets and Laptops. Including 1 to 1 tablet device support for Junior Certificate Students.
Using Lancom Systems Wi-Fi.
John the Baptist Community School, Hospital, Co. Limerick:
Approx. 950 students using a range of mobile devices. Lancom Systems Wi-Fi throughout 2 storey building, adjoining school buildings and Gym
Clara National School, Kilkenny
Ubiquiti Wi-Fi installed in 2016 throughout School, providing affordable high speed Wi-Fi for over 200 students.
St Marks Special School, Newbridge
High speed Lancom Wi-Fi installed throughout School for approx. 100 Students and Teaching Staff
Contact us on info@atozcomputers and we can arrange a Free Wi-Fi Survey of your current network.